General Cage is the crate that I recommend for Tibetan Terriers. This breed is so smart that they can get out of most crates made by other companies. This is an open wire crate.
The General Cage size I recommend is: 21"W x 30"L x 24"H. You will also need a puppy cage divider for the crate so that you can make the crate smaller while training your puppy. I recommend the adjustable cage divider for the Medium General Cage Folding Cage.

&nbsp&nbsp&nbsp&nbsp

You can also use an enclosed plastic Vari Kennel crate, but only for traveling or at night for sleeping. The dimensions of the Vari Kennel I recommend are: 27"l x 20"w x 19"h.

---
You will need a lambskin bed for inside your puppy's crate. I suggest that you purchase two of them, size: 20x30, so that you will have a spare if one is in the wash. I do not recommend using towels as bedding. If a puppy scratches or digs in its bed, lambskin will hold together whereas a towel may fall apart into strings that can get caught on the puppy's legs or coat.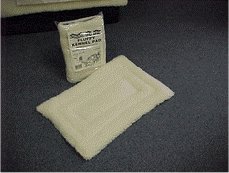 ---
The bowls you should start with should be two (2) 1-quart stainless steel hanging bowls. These bowls can hang on the crates for water & food. When you first get the puppy home the puppy should eat in its crate . This will make your puppy a better eater as it will not get distracted by running around the house during feeding time. Later the bowls can be removed from their hangers and transferred to the kitchen food as the puppy matures.


---
There are a few good tools useful for grooming the Tibetan. A curved slicker brush will help you with matts. However be careful with this tool and make sure that you don't use it on their skin as you could cause a skin burn.


You will also need a good comb that has fine and coarse teeth. The Greyhound comb is good. This comb will be the best way to test to see if there are matts in your puppy's coat.


The first brush I would start with would be a combination brush. Use the soft side on puppies to get them used to being brushed.When the puppy gets older, you will use the other side to smooth out and make the coat look neat after you have used the slicker brush and comb.

There are a few types of nail cutters. I always start with a small nail cutter so you can see just were to cut, as not to make them bleed.
---
The size of collar should adjust from 8" -12". This is the size that a puppy will start with .The collar should not be a buckle collar but a collar with a clip (snap-lock,plastic buckle)that you can remove with one hand. Never use a choke chain or prong training collar. The collar should never be left on them in the crate or kennel as they can get caught and strangle.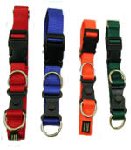 &nbsp&nbsp&nbsp&nbsp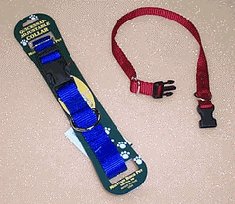 The leash should not exceed 6 feet as it will be too much leash to control a puppy. Flexi Leashes should not be used on the street or in crowded areas. A Flexi leash should ONLY be used as a means of exercise in park or yard that is not fenced.


&nbsp&nbsp&nbsp&nbsp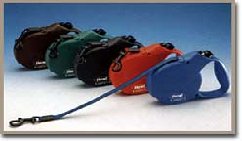 ---
A water bottle is also very useful and will keep your puppy from tanking up on too much water. All puppies at Kham Ra Kennels learn about the water bottle at 3 weeks of age. Your puppy's water bottle should be filled to the top to remove all the air or it will leak (and you'll think that your puppy had an accident). The water bottle should be removed at night.


---
Squeaky toys are great as long as you can't see the plug at the end of the toy. Make sure that the plug is part of the toy and can't be removed. Puppies also love fleece lambskin toys. Make sure that you get small toys as catalogs can be deceiving about the size of toys.


&nbsp&nbsp&nbsp&nbsp

&nbsp&nbsp&nbsp&nbsp

Kong Toys are great for the crate and you can stuff them with dog food. I would save this toy for the crate to keep them busy when you need time for yourself.


&nbsp&nbsp&nbsp&nbsp

The chewies that I recommend are Nylabones and marrow bones. Marrow bones you can buy sterilized or buy them from your butcher and boil them yourself. If you decide to cook them yourself, be sure to remove the marrow as it will cause them to get diarrhea. After you cook them you can put them in the freezer and use them as needed.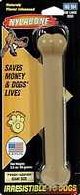 &nbsp&nbsp&nbsp&nbsp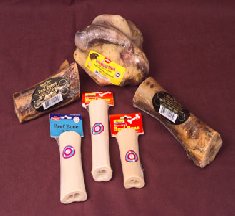 ---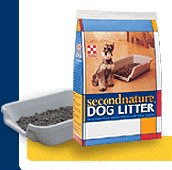 I recommend getting the medium size litter pan that measures 20"x 24"X 5 with at least 25 lbs of Secondnature Litter by Purina
---